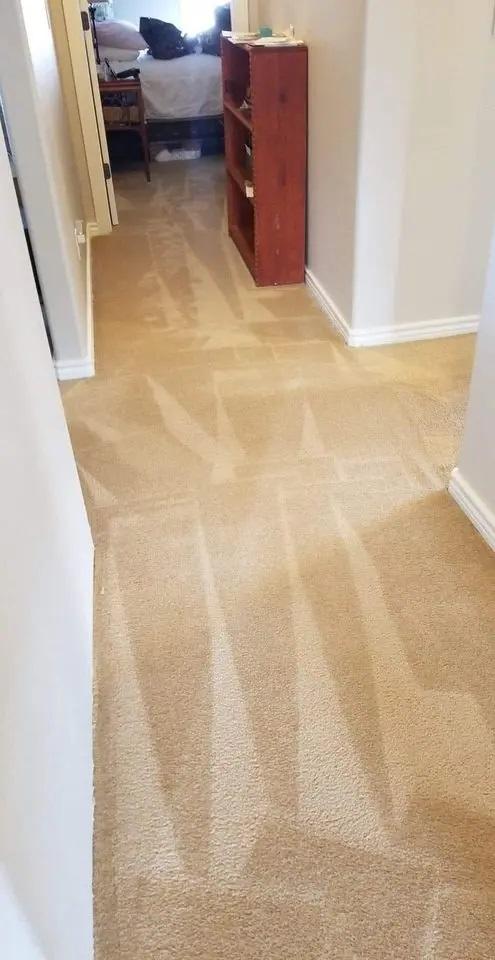 Residential Carpet Cleaning
Whether you are preparing for a major event such a moving in or moving out of your home, are getting the house ready to have guests over for holiday celebrations, are cleaning up after the guests left, or even if your carpets are needing a routine cleaning, we are here to help.
We have been the Treasure Valley's preferred residential carpet cleaning company since 2016. If you are ready to discover how much better your home feels with clean carpets, give us a call!
Commercial Carpet Cleaning
Retail stores, office space, light industrial, all have carpets that can easily get overlooked. Make sure you are giving your employees & customers the best possible experience. Keeping your carpets clean gives your business a better presentation. Plus keeping carpets clean can extend the life of the carpets.
Save money, look professional & prolong the life of your carpets by getting your carpets cleaned on a regular schedule. We are here to help!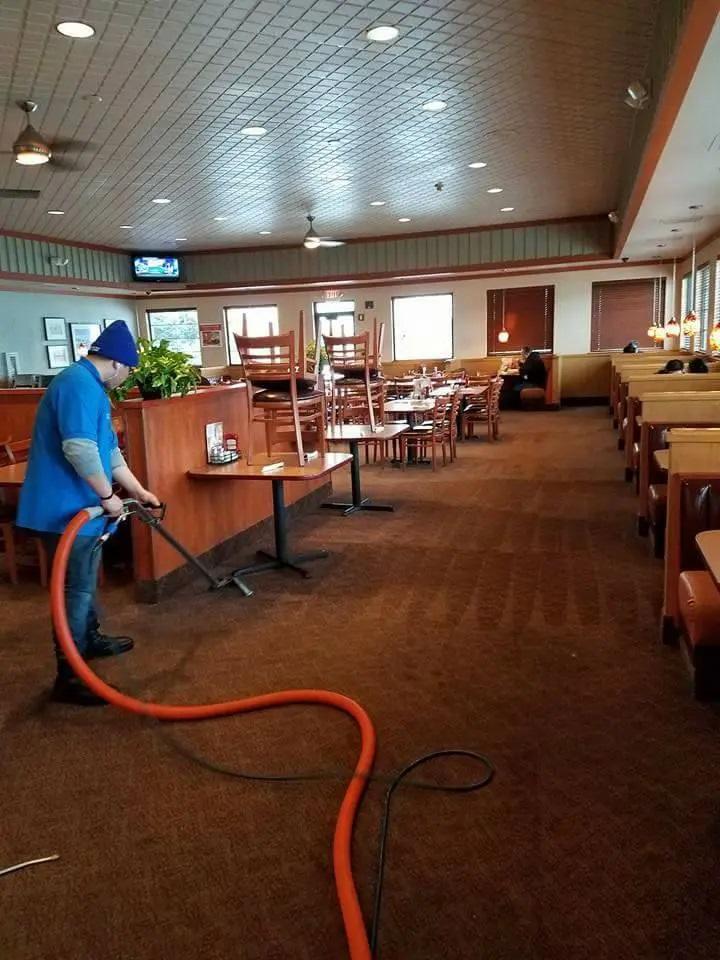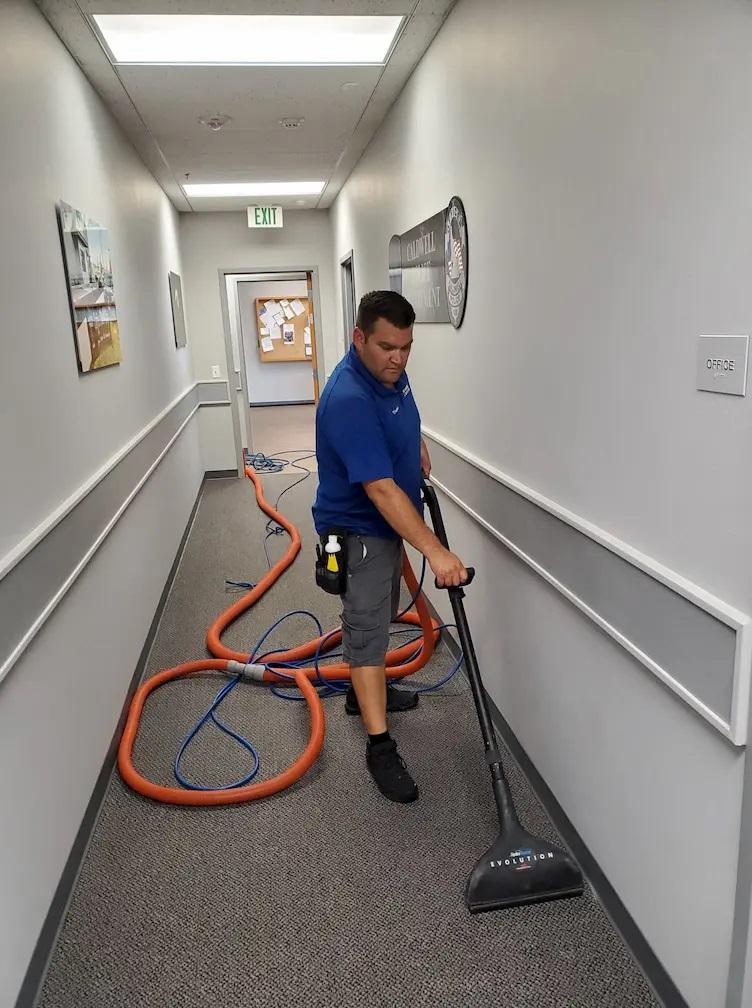 As a medical facility your are dedicated to keeping your patiences as healthy as possible. We appreciate the work you do. Let us help you by keeping your medical office carpets clean. Keeping your carpets clean is important not only to ensure your presenting a professional look, but also to ensure your facility is as clean and sanitary as possible. 
Whether you are looking for a one time cleaning, or would like to get a regularly scheduled carpet maintenance  program in place we would love to hear from you!
Everyone has seen it. The carpet is starting to bunch up in lines across the room. This happens over time when the carpet was not properly stretched during installation. These unsightly issues are not only embarrassing, but they reduce the life of your carpet & pose a tripping hazard. 
Fortunately we have the tools & the expertise to fix your sagging & loose carpet. If you are ready to restore your carpet, please contact us today!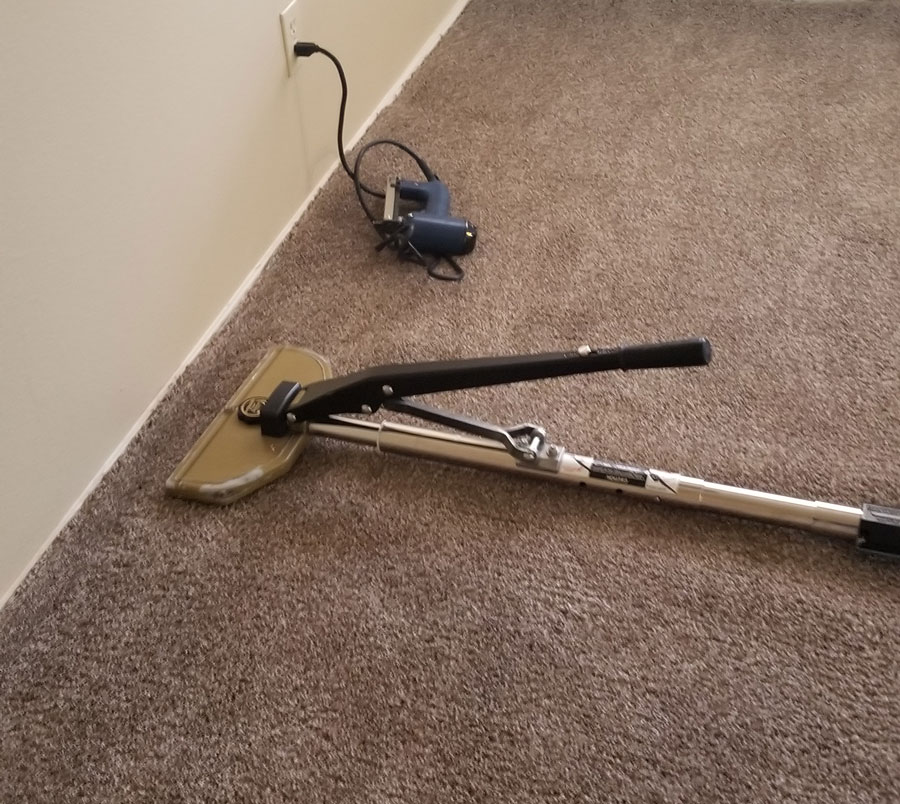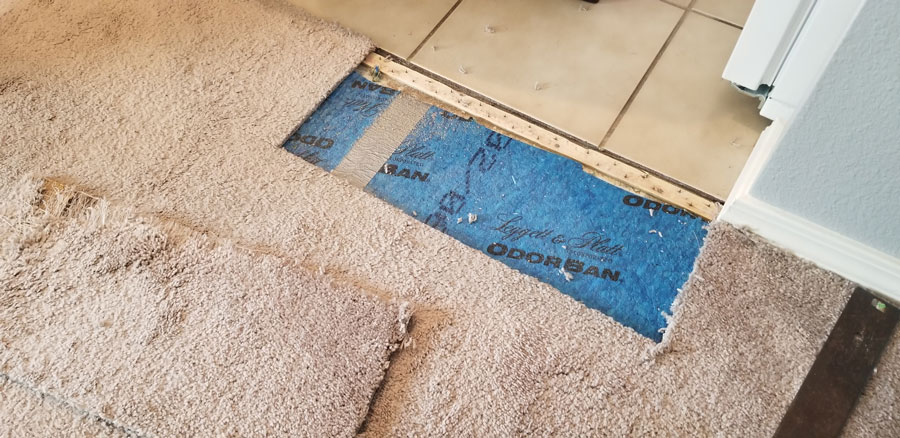 Did your pet get a little too anxious? Has the corner of the carpet started to fray? Perhaps there was an overly excited child who discovered the magical power of scissors. Regardless of how the damage was done to your carpet, if you have a rip, tear, or other damage to your carpet, replacement is not your only option. Repairing & patching your carpet can save not only the look of the room but also your wallet!
Call us to have one of our skilled professionals repair your carpet.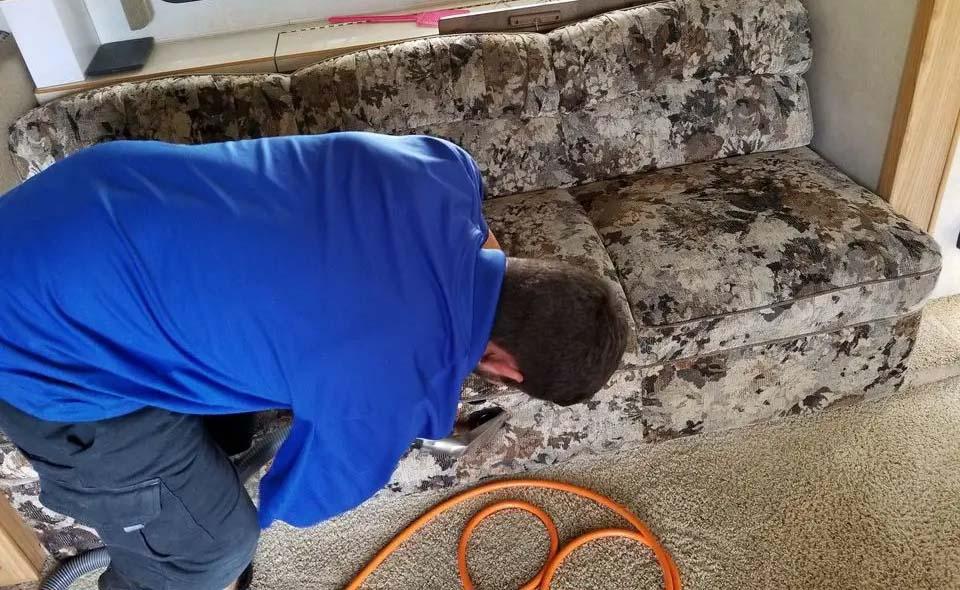 If your furniture is not looking fresh it might be time to get the upholstery professionally cleaned. In addition to those spills that happened during the big game or when the kids thought eating dinner on the couch was OK, over time your furniture collects dust dirt & pet dander. All this builds up until the furniture you used to love looks less & less appealing.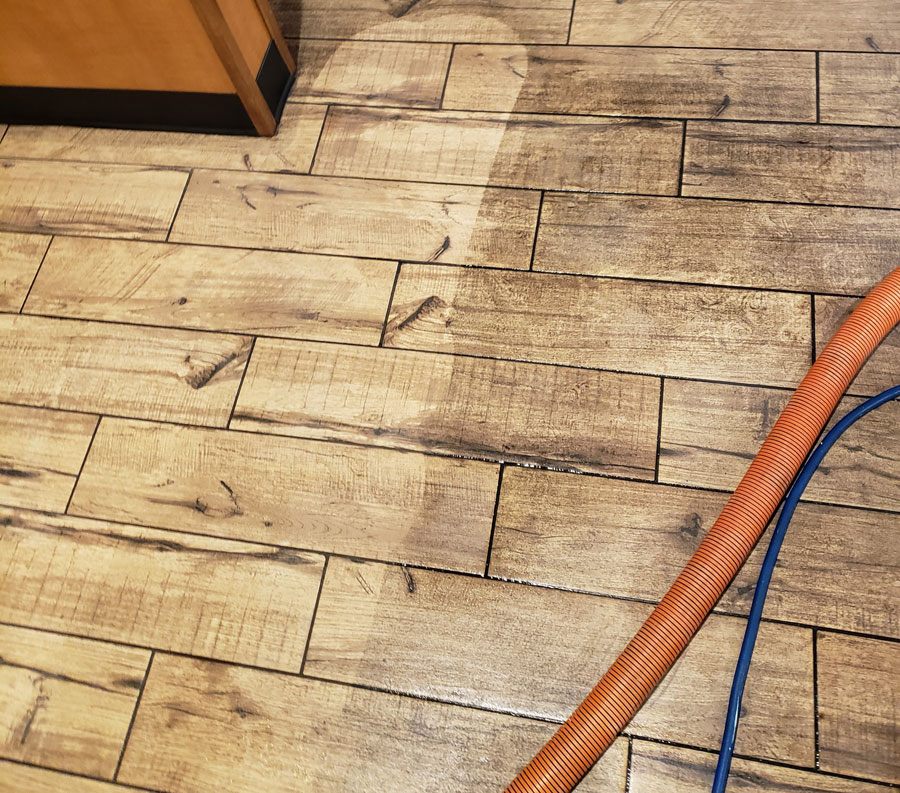 Over time, tile & grout can slowly collect dirt, soap scum & other unwelcome guests. While it is important to regularly wash & clean these surfaces, from time to time it is necessary to call in the professionals who have the tools & expertise to deep clean those surfaces. Our tile & grout cleaning goes beyond a basic cleaning & penetrates deep to give you a fresh & clean surface.
Regardless of the event that caused your home or office to fill with water, it is a problem that should be taken care of quickly. Without the proper equipment, it can be nearly impossible to extract the water before it begins to cause sever damage. Fortunately we have the equipment needed to get the water extracted in a timely manner. Don't face this disaster alone. We are here to help.
While the filter in your dryer is supposed to catch the lint, even the best filter lets lint & other particles through. While this is not an immediate problem, over time, this builds up in your dryer vent. Eventually this buildup can both reduce the efficiency of your dryer & can also pose a very serious fire hazard. While the ramifications of neglect are severe, the solution is as easy as giving us a call!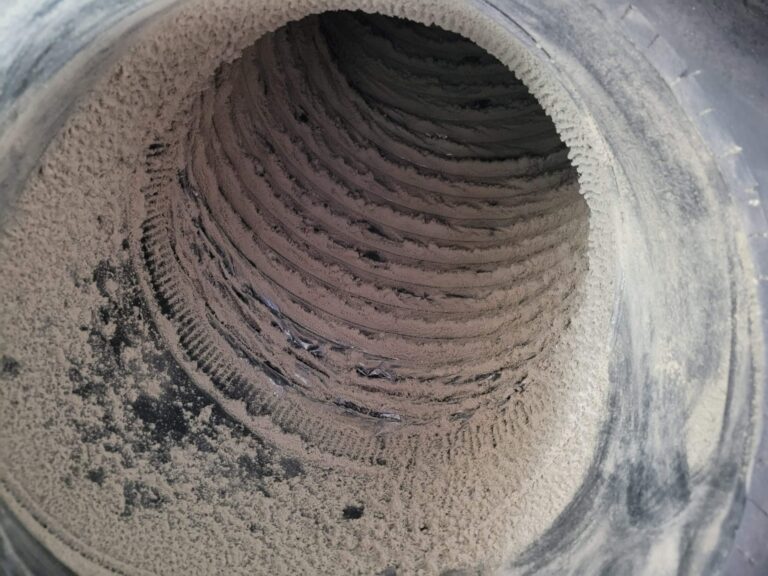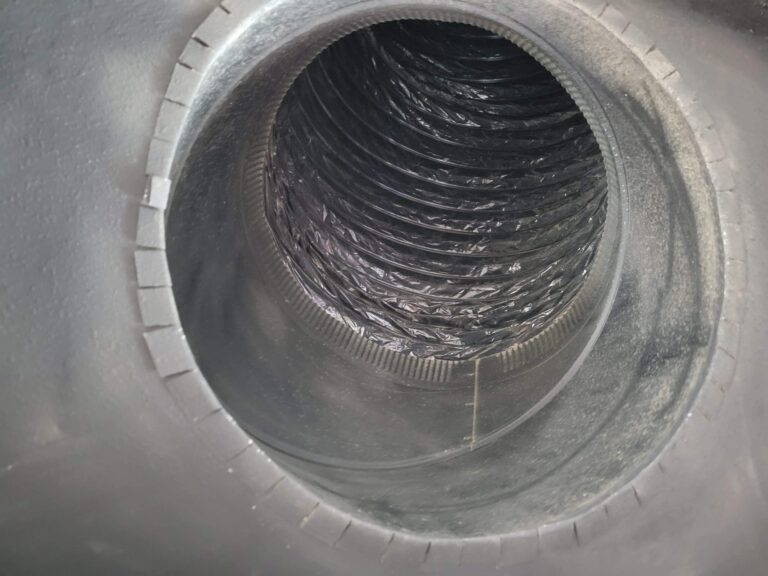 Out of sight out of mind. While that is OK for some aspects of life when it comes to your ducts, it is important to keep them top of mind. Dirty & dusty air ducts are one of the top issues keeping the air in your home from being clean.